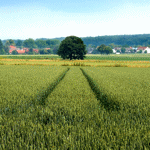 Customers

TerrAquat GmbH was founded in 2014 as a spin-off of TerrAquat Consultants. TerrAquat GmbH complements the Consultancy focussing on services, especially product design and measurement technology.
Our customers are especially:
Producers of e.g. substrates, biochar, who need a reliable and experienced partner for developing and testing new products. Our assets are our experiences in soil science and soil physics as well as in crop cultivation and vegetable gardening.
Universities und Research Institutes, that need a partner for installing and running measurement devices in soil science and hydrological projects. One focus are the methods for measuring solute fluxes in the soil and nitrate concentrations in the soil solution.
Look at our Services or contact us directly to find out more.
We have gained experiences in our consultancy projects during more than 15 years. Therefore, please also have a look on the Customers and the Services of TerrAquat Consultants.